---
Designed for the professional chef but equally appreciated by home chefs!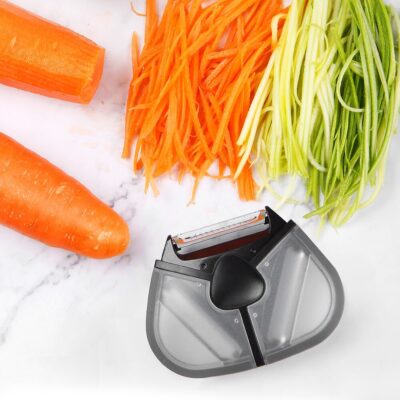 Effective Cutter / Peeler- This stylish and functional, cuts julienne strips and peel vegetables as easy as ABC.
Straight Cutter- Suitable for use with all firm vegetable types such as zucchini, carrots, daikon, potatoes, cucumber and many others.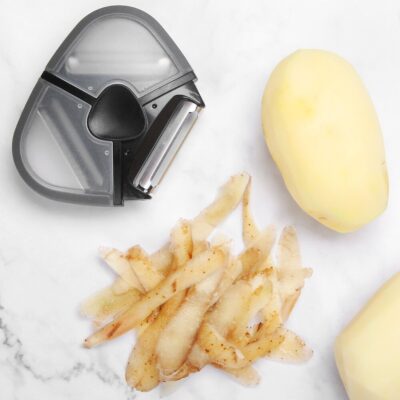 Julienne Cutter- For vegetable spaghetti, salad and food decoration.
Teeth Cutter- Designed to peel the skin of softer vegetables, such as tomatoes, eggplant, onions and so on.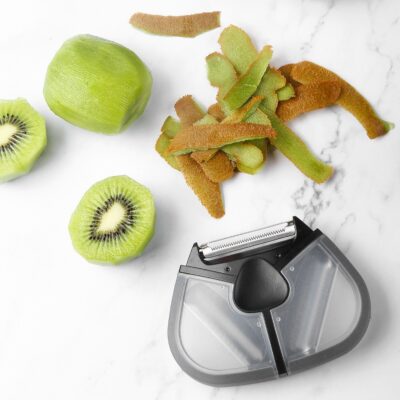 Premium Quality- The stainless hardened blade is made of special steel and stays durably sharp.